A SELECTION OF OUR SERVICES
Service Specializing
Knowledge of the following components: Future Fibre composite rigging systems, ecsix carbon rigging, Reckmann and Rondal furling systems, OYS, BSI, navtec rod rigging packages, Southern Spars masts and boom structures, New build hull Surveys for Rigging Lengths, halyard locks, boom mechanics, carbon foil assembly and glue techniques.
General Services
Rigging Refit Project Management, management of Carbon Rigging Conversions, new Halyard Supply, splicing and Custom Rope-work.
Service Provided & Repairs
New build mast assemblies and complete new yacht commissioning, hydraulic repairs and fault finding on furling systems, boom furling systems, sheet blocks and traveller cars, deck and captive winches, deck Equipment, laminating repairs.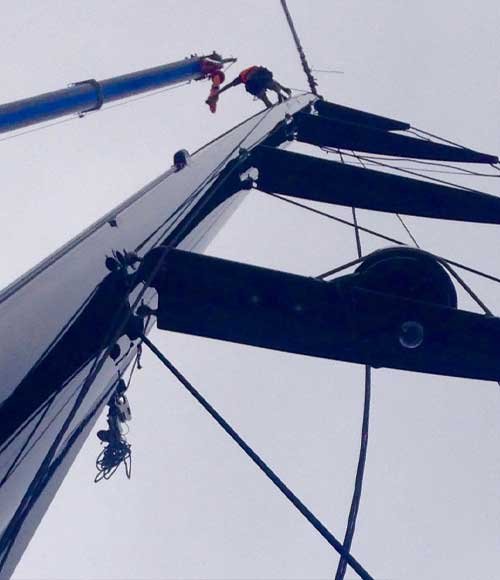 High QualityStandards
7C Rigging is committed to achieving a high standard with all aspects of work related to Yacht Service. The super yachts are a statement to the quality of work required, the care and attention to details like work area protection, cleanliness and efficiency is key in the super yacht environment.
The standard of work required in all areas needs to be at the top end, the yachts are exquisite and carefully looked after by the professional crew aboard and it is 7C Rigging's duty to provide a service that is equal to or higher than this.
Leading Experts
Over the years that 7C Rigging has been operating, there have been many changes to rigging materials, yacht systems, mast and boom production upgrades, yacht manufacture, sail handling and construction. We have been lucky to be at the forefront of many of these developments from our close involvement with Southern Spars and other high profile mast and rigging suppliers, like Rondal or Carbo-Link with new build projects. The super yacht industry is changing yearly with developments learnt on the race course being used widely now in most yacht projects, it has been important to 7C Rigging to stay updated with the new technology and we have used our vast experience to assist and collaborate with a all of our colleagues within the Industry.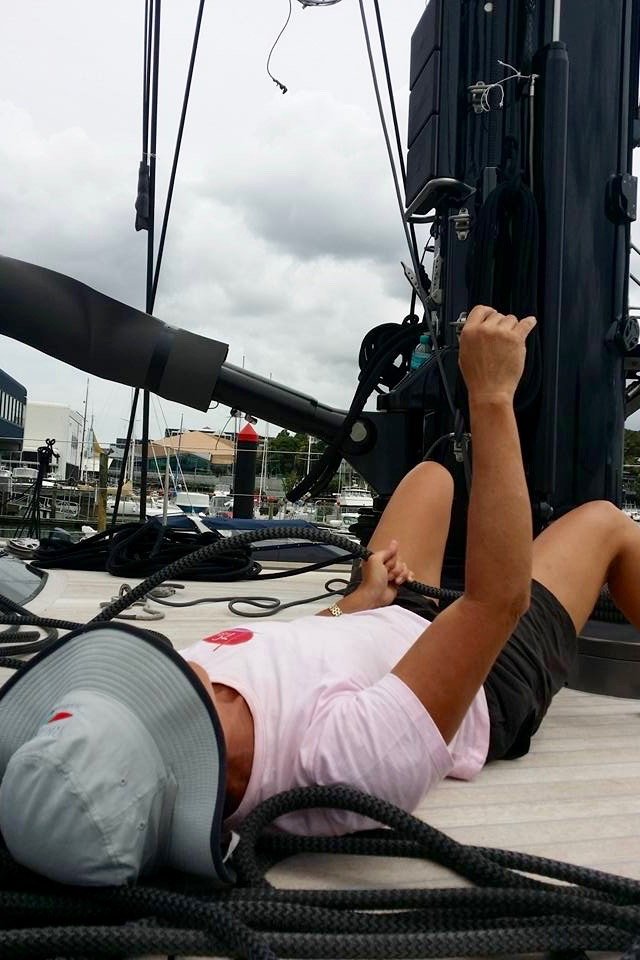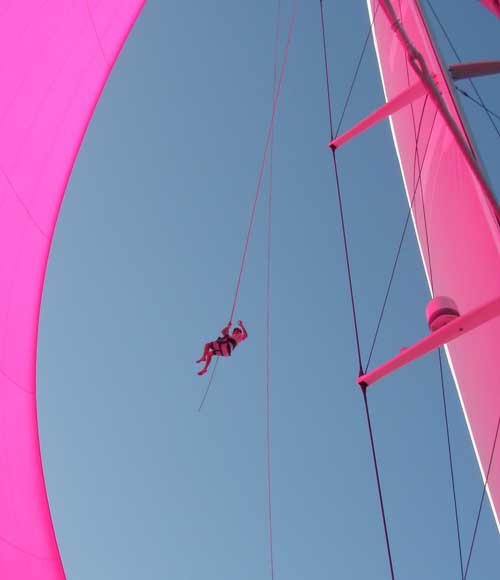 Complex Solutions
7C Rigging has a proven track record of being able to provide a high level of service in difficult situations, we work hard to think outside the box to come up with solutions to complicated issues.  These can be many and varied, from sourcing materials in out of the way places, or utilising local resources or labour when off the beaten track, to interim remedies when assisting crew for a yacht to finish a charter. 7C Rigging has managed and performed many mast refits and service works in various locations and are able to modify the planning or preparation to suit the specific yacht or location.
Flexible Prices
From our experience with many areas of mast service we are able to provide an accurate expectation of the costs related to the work. 7C works hard to reduce client costs where possible, and will always have the captain's and yacht's best interests in mind. We are lucky as a husband and wife team that we are able to operate in a cost effective manner, and do our best to advise captains and crew how to maintain their yachts and reduce costs, and we strive to always find the best solutions at a fair price.